Ordinary General Meeting – Brechin – 1 October 2019
Highland Hospice were awarded £15,000 while Brechin City Users Hall and Kincardine and Deeside Befriending both received £5,000.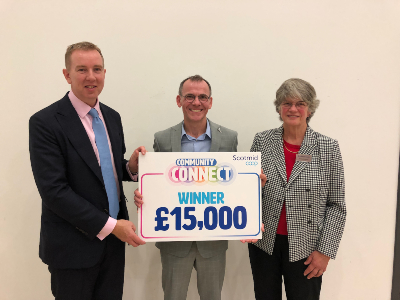 Based in Inverness, Highland Hospice aim to support people, their families and carers, living with an advancing, life-shortening illness in the Highlands to live the best possible life and to prepare for an experience the best possible death.
Highland Hospice will now use the funding to improve awareness of and access to bereavement support and to train more volunteers to support individuals in need.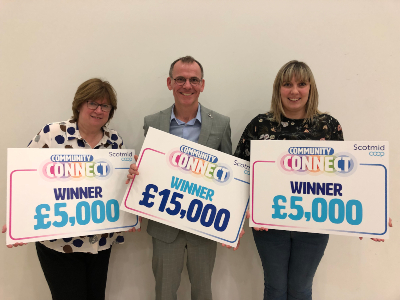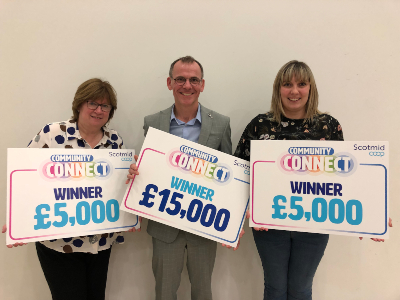 Kincardine and Deeside Befriending work to benefit older people in the community who are experiencing loneliness and social isolation. They will use the funding to cover volunteer travel expenses as they visit around 100 older adults each year, in their own homes and during the fun outings they have.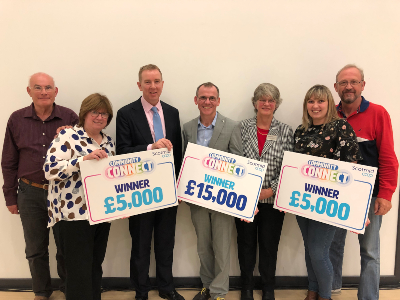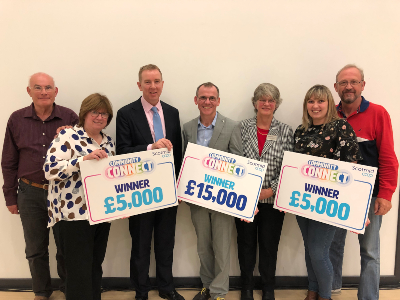 In 2016 Brechin City Hall Users Group took over the running of the local city hall from the local authority. BCHug is run by trustees and a management committee all of whom have a vested interest in the hall. They will use the funding to install a lift to the stage so that is accessible for all.
Annual General Meeting – Inverness – 30 April 2019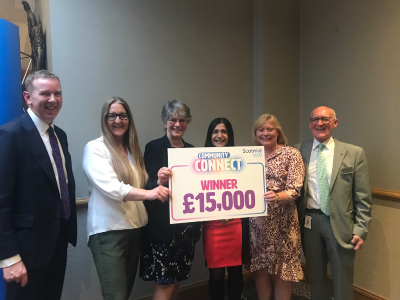 Home-Start Kincardine is a voluntary organisation that provides emotional and practical support and friendship to families with at least one child under the age of five years, throughout Kincardine and Mearns.
Community Connect funding will be used to establish family groups that will broaden the charity's support service by bringing families together in different ways.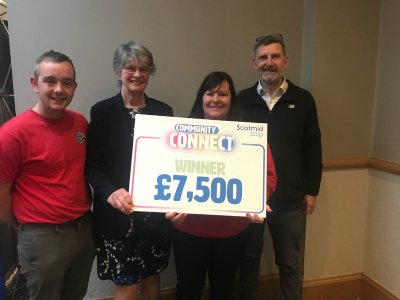 Established in 2016, Cromarty Community Rowing Club now have 204 members including 30 youth rowers – that's an incredible 24% of the town's population participating with the organisation.
The club's activities involve participation from local members aged eight to 79 and they will use Community Connect funding to build a new home to store two skiff boats and equipment.
A new building would enable the club's boats to be secure and also provide a hub for all of the adults and young people to gather, arrange training and enjoy being part of the organisation.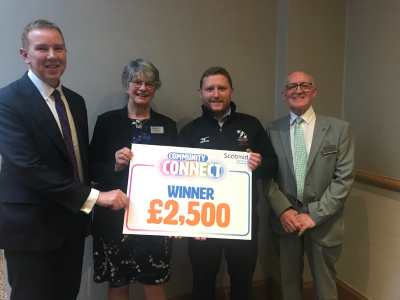 A key aim of The Strathmore Rugby Club Community Trust (SRCCT) is to improve access and opportunities to those that are often excluded or disadvantaged and provide them the support they need to enjoy a healthy and physically active lifestyle.
In partnership with Montrose Junior Rugby and Brechin Rugby Club, SRCCT will use the Community Connect funding to run free autism-friendly rugby sessions for children aged 5-18, to provide those with ASD and their families the chance to engage with those who have similar needs.
Sessions across Angus will involve an adapted form of touch rugby and be tailored to the needs of individuals, providing a safe environment for the children to have fun.
Ordinary General Meeting – Brechin – 2 October 2018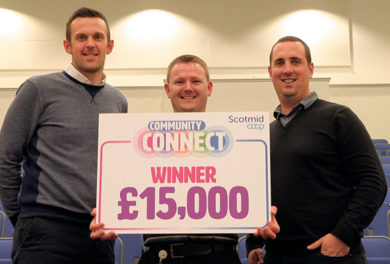 Memorial Park Group – Laurencekirk
A volunteer-led group created to rejuvenate a local green space. The group improves the community's quality of life by making public space more accessible and creating facilities and equipment for people of all ages and abilities. The group wish to construct a storage unit with unisex disabled accessible toilet for the Memorial Park. This project is part of a suite of enhancements that the group are currently progressing following community engagement to identify needs.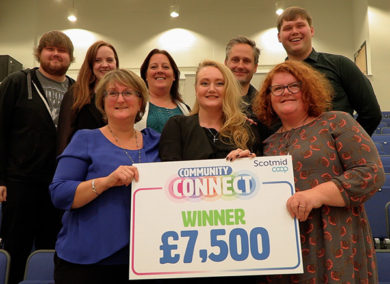 Pillar Kincardine
A mental health organisation working in partnership with service users, volunteers, people with lived experience and their support networks. Pillar exists to bring people together to build motivation & capacity to change and support them to take the next step in their personal recovery journey. Pillar offers a needs-led service furnishing individuals with the range of skills and opportunities they need to self-manage their mental health and establish meaningful community connections. The charity are seeking an award towards the provision of weekly groups. The groups will offer people who are experiencing mental health difficulties the opportunity to take on meaningful and satisfying social roles and to feel part of their community, not apart from it.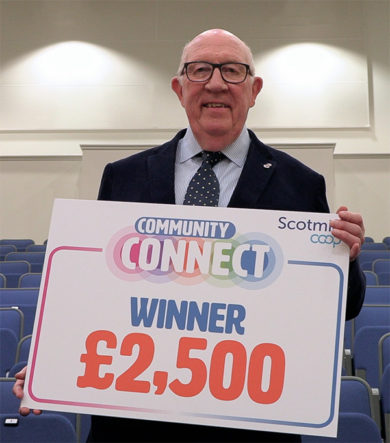 Inverness Foodstuff
Inverness Foodstuff provides a drop-in centre every Tuesday & Thursday to give a hot, nutritious meal to the homeless and vulnerable. It is also open for soup & sandwiches on Saturday afternoons. A Scotmid Community Connect award would pay for the management and co-ordination costs for their 84 volunteers. Through liaison with the NHS, Highland Council and other agencies the group also give help, advice , IT training and support to the participants who use the service.
Annual General Meeting – Dundee – 1 May 2018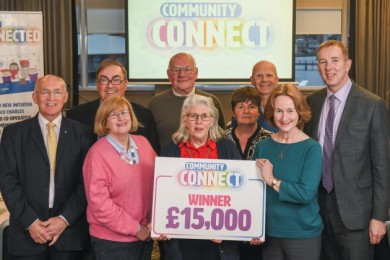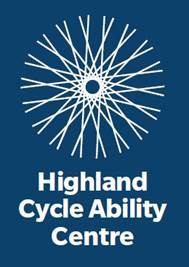 Highland Cycle Ability Centre, based near Inverness, provides a cycling service aimed predominately at youngsters and young adults with physical or learning disabilities. Specially trained and qualified staff welcome over 2,500 people per year to use specially adapted cycling equipment on a purpose built, safe and secure cycling track. In addition, they operate an outreach service, taking the cycling equipment across the North of Scotland to those who cannot travel to the cycling track. The Community Connect award will support the extension of the outreach programme over the next two years and 'take the track' to people who will benefit from the service.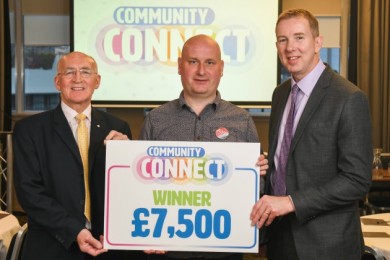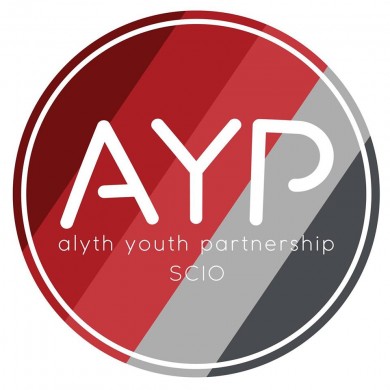 Alyth Youth Partnership, based in Perthshire, provide clubs and activities for young people aged 9 – 25 in both Alyth and the surrounding areas. The group run activities every weeknight, provide support in schools and run holiday programmes for young people from a wide range of backgrounds including those with additional support needs. Their aim is to promote social inclusion, address anti-social behaviour and encourage young people to take pride in their community. The Community Connect award will be used to fund an arts project which gives young people the opportunity to identify 'What Makes Alyth' for them through the use of music, photography, spoken word, dance and art.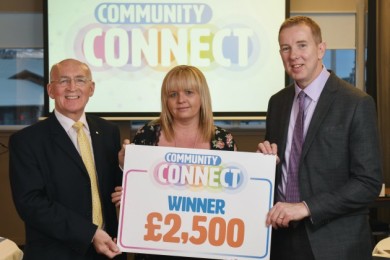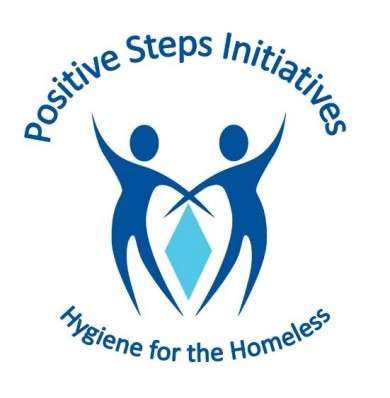 Positive Steps Initiatives, based in Dundee, have the overall aim of reducing homelessness in the community. Tailored support services are provided to vulnerable individuals, with a focus on helping those individuals develop skills that will enable them to sustain/maintain a tenancy within their communities. The service supports over 500 individuals annually who face barriers to living independently which include having physical/learning difficulties, experiencing hardship and suffering abuse/violence. The Community Connect award will help provide a much needed outreach service which will provide female hygiene products to women who are facing mental health and/or substance abuse problems. The outreach programme will also extend to schools within Dundee to enable young women and girls to benefit from the service.
Ordinary General Meeting – Brechin – 3 October 2017
Dundee's 18 and Under captured the imagination of members and received the top award of £15,000 to aid them in their objective to support children who are at risk of sexual abuse. More information can be found here.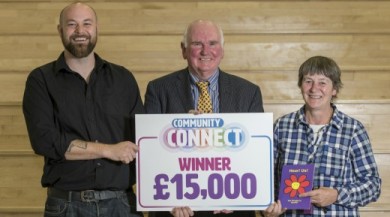 Links Park Community Trust, based in Montrose, received £10,000 to launch their exciting new initiative that will see them help recovering addicts through a sports themed support programme. More information can be found here.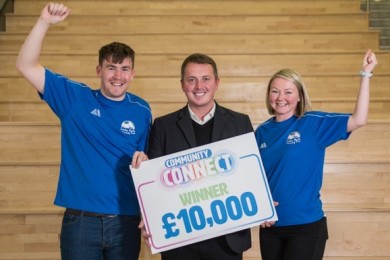 Our final winners, Moray School Bank who are based in Rothes, received £5,000 to help them continue the fantastic work they do in providing school uniforms to families who are experiencing financial poverty. More information can be found here.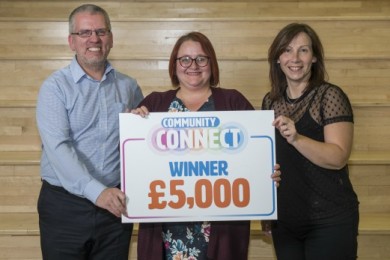 Well done to all of our first-ever Community Connect award winners!