The moustache-growing efforts of Scotmid Co-operative staff during the month formerly know as November have raised over £7,000 for Movember and Prostate Cancer UK.
Over 80 male staff across the Scotmid family of businesses sprouted new facial hair during Movember and held a number of moustache-themed events to raise funds. These included dress up days in Scotmid stores and at the Society's Head Office, which saw the appearance of moustachioed celebrities including Ron Burgundy, Carlos Valderrama and Poirot. Staff also held a variety of 'manly' challenges, including eating competitions, quiz nights and other sponsorship feats.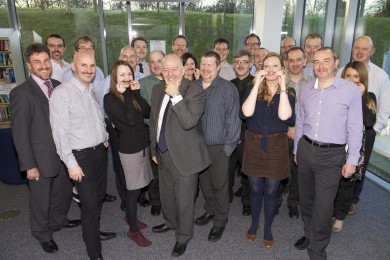 More than a quarter of a million people in the UK took part in Movember this year, raising over £8.5 million so far. Prostate Cancer UK – the principal UK beneficiary of the Movember campaign – is also Scotmid's official charity of the year for 2013/2014. Only three months into the year long partnership and staff have already raised over £80,000 for Prostate Cancer UK.
Fiona Dunlop, Prostate Cancer UK's Fundraising Manager for Scotland, said: "We're delighted that Scotmid staff have joined thousands of Mo Bros and Mo Sistas across the UK in support of Movember and Prostate Cancer UK. Despite being the most common cancer in men prostate cancer remains decades behind where we need to be in terms of research, treatment and support. Working together, Movember and Prostate Cancer UK are helping to redress this balance by putting men's health firmly in the spotlight. Once again, the staff and customers of our amazing charity partner, Scotmid Co-operative, have stepped up to make an outstanding contribution to our ongoing battle to beat this disease and deliver the best for men."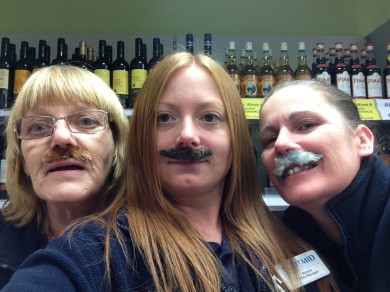 Malcolm Brown, Head of Corporate Communications said: "Movember has been a terrific month for everyone at Scotmid Co-operative and we are so proud of our staff for the amount they have raised. Watching our team's moustaches grow into handlebars, truckers and wisps has been a lot of fun, and has helped raise awareness of prostate cancer and the important work of Prostate Cancer UK, our charity partner. It's not just the men who have gone above and beyond for Movember, our female Mo Sistas, have sported fake moustaches to raise funds as well and have been very encouraging to all the men involved."
Prostate cancer is the most common cancer in men in the UK and every hour one man dies of the disease. Prostate Cancer UK fights to help more men survive prostate cancer and enjoy a better quality of life, providing support, raising awareness and funding research into prostate cancer.