The Scotmid Co-operative Board consists of 12 directors, who meet regularly throughout the year with the Chief Executive in attendance.
The Board ensures the Society's affairs are conducted in the best interests of the Society and its members, and in accordance with the Rules and the Co-operative Values and Principles.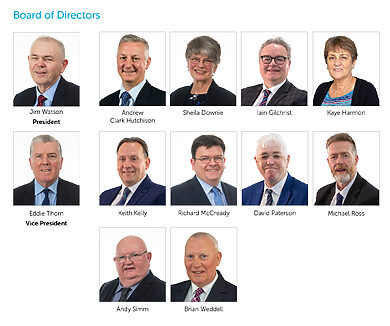 Scotmid has three Regional Committees to serve members living in the Society's trading areas in the East, North and West, with up to 12 members serving on each Committee. Until the Board establishes a Regional Committee serving members from across our Lakes & Dales area, elected members from that area sit on the East and West Regional Committees.  Our three Regional Committees are responsible for representing the views of members in their region, promoting membership in their region and providing nominees for places on the Board. They are also responsible for managing their Regional Community budget and for allocating grants to community groups within their regions.