Shoppers in Lazonby can now fill their trolleys and raise crime concerns in a single stop shop following the installation of Cumbria Constabulary's new Community Police Desk in the Lazonby Lakes & Dales Co-operative Store.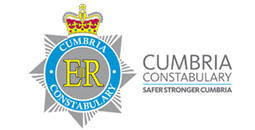 The Police Desk, which has moved from Shap public library, will be staffed one day a week when local people will be able to speak to a police officer or police community officer to report a crime or road traffic collision, obtain crime prevention advice, personal safety advice and to find out more about the local policing team. 
Inspector David Willetts, from Cumbria Constabulary said: "We have moved our Police Desk to Lakes & Dales Co-operative Lazonby store, where it will be available for the public every Wednesday between 8:30am – 11:30am. I am pleased Lakes & Dales Co-operative has agreed to host our Police Desk and hope local people will use the opportunity to speak to us.
"Police Desks are a great way of engaging with local people as they go about their daily lives. People often don't have time to pop into a police station to ask a simple question, or are not aware of some simple steps they can take to help prevent becoming a victim of crime.
"Having a Police Desk in the same location at the same time will allow people to become familiar with local officers, and rely on them as a regular point of contact."
Katie Kipling, Lakes & Dales Co-operative Membership and Community Officer, said: "Supporting our communities is a key priority for us and we are delighted to host Cumbria Constabulary's Community Police Desk, which provides an invaluable service for people in the Lazonby area."