Scotmid has announced its Annual Results
Scotmid announce operating profit of £5.5m for year ended 31

st

January, 2015, up £1m from last year

Turnover up £5m to £436m

Strong balance sheet with assets of £87m

Continued investment in business improvement and brand modernisation
Scotmid, Scotland's largest independent co-operative has announced a £5.5m operating profit (before exceptionals, for the 52 weeks ended 31st January 2015) up £1m on the same period last year.
However, John Brodie, Chief Executive of Scotmid, again sounded a note of caution, highlighting that Scottish consumer confidence, especially in food retail, remains low with disposable income reported to be at a 10 year low and the Scottish Retail Consortium reporting a decline in like-for-like sales of of 2.6% for the 12 month period.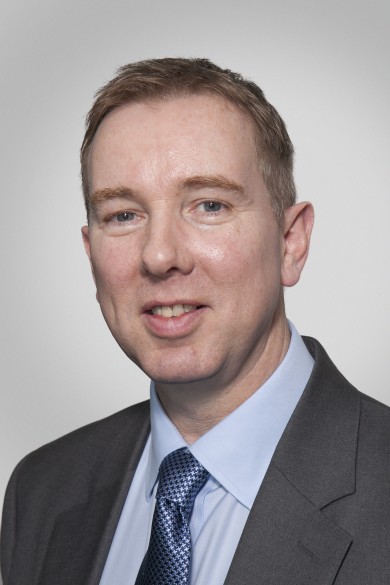 John Brodie said, "These are a solid set of figures, helping to deliver a like for like sales performance which has been consistently ahead of the market.
"Throughout the year we have continued to take tough decisions and continued our programme of differentiation to help ensure sustainable profitability and growth going forward.
"The retail landscape continues to change rapidly as highlighted by announcements from all the major multiples to change strategies including decisions on store closures and future direction.
"The past 12 months has seen us progress our vision for 'Food' which has helped differentiate us from the competition with a real focus on concept bakery, local products and the introduction of a number of key value lines.
"Tough decisions taken in 2013, and which we continue to take, have helped Semichem make good progress over the past year despite the Scottish non-food market declining by 2% over the period. The action taken by the Society, especially with landlord negotiations on property lease renewals has improved our Semichem business.
"Investment in both commercial and residential markets helped Scotmid Property Division deliver another good year. Scotmid Funerals has performed well and it is highlighting the fact that after a number of years of decreasing death rates, these have now started to level off.
"The Society has produced an updated National Membership strategy aimed at engaging with our membership more effectively and to encourage greater participation in the democratic process. To help this process Scotmid is undertaking exploratory market research amongst our membership through a series of surveys that will cover our trading areas.
"Although this is a positive set of results, it continues to be a challenging marketplace which requires us to innovate, work hard and, where necessary, take tough decisions. While remaining cautious and measured in our approach, the Society will continue to drive new initiatives and look for other potential areas for growth."