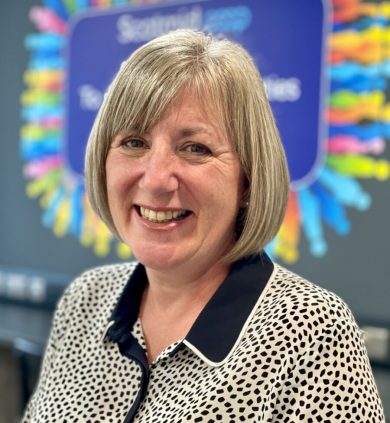 Shirley MacGillivray, Head of Communities and Membership, explains why we are supporting the Scotland Loves Local campaign and accepting Scotland Loves Local Gift Cards in store.
I became far more appreciative of my local area during the pandemic and realised that there is so much on offer right here on my doorstep, that I really don't need to travel too far from home. Immersing myself locally has given me a stronger personal sense of community.
Community. It's one word that has so much meaning. From the society we choose to live in, to the friends we make and places we go – it's all the elements that come together to create the powerful pulse that runs deep within our villages, towns and cities.
For me, it's about people – those who go to work every day to make a difference to others. Those who the pandemic shone a spotlight on, whilst they heroically carried on doing what they have always done to serve us all.
At Scotmid, communities are the very reason we exist. For over 160 years, Scotmid has worked hand in hand with the communities we serve, helping them prosper and improving everyday lives. That's why we're supporting the Scotland Loves Local campaign. Knowing that we can all help bring about positive change with the choices we make is embedded in our values.
We are sponsoring the drive for people to support the businesses around them as they recover and rebuild from the impact of Covid-19. As a community retailer, we have witnessed first-hand the importance of being there and supporting others, particularly during the most challenging times.
We are thrilled to partner with Scotland Loves Local so we can shout even louder about why it's so important for us all to show loyalty to our communities and local businesses. The Scotland Loves Local campaign is a national initiative designed to encourage all those who live in Scotland to think local first and support their high streets.
The Scotland Loves Local Gift Card is the innovative way of keeping spend local for longer in every community and region across Scotland.
Plus, it's not simply about helping businesses to survive and thrive by buying local.
By staying local, we are each doing our bit for the environment and helping to build a fairer, greener society.
It's lovely to see communities getting involved and displaying stickers in their windows to encourage people to stop, shop and support local – I find myself looking out for them now when I'm on my own high street.
So, whether it's going to the chippy down the road or meeting friends in a café nearby, it's easy to get behind your local community. And by doing so, you'll be helping to protect jobs, shops and services in our surrounding areas, as well as laying the foundations for a stronger, more sustainable future in which people live better lives, locally.
It has never been so important to champion our neighbouring businesses and the decisions we make about where to spend our money will have a huge and welcome impact. Putting the businesses around us first will make a real difference, supporting those who have been there for us.
If you haven't already fallen in love with local, get out there and see what you've been missing.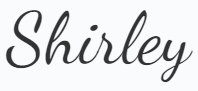 Browse & buy Scotland Loves Local Gift Card