A young boy from Livingston is appealing for people to sign up to the Anthony Nolan register after his life was saved by a bone marrow transplant from a stranger.
The family, with the help of Anthony Nolan, are organising a donor recruitment event at The Centre, Livingston on 28th February. They are calling on locals aged 16 to 30 to simply turn up, spit into a tube and join the register.
Calum Lambert, age 4 years, was diagnosed with Aplastic Anaemia in December 2013.
Diane Lambert, Calum's mother, says, "We were totally devastated when Calum was diagnosed and doctors told us that Calum needed a bone marrow transplant to survive. Our world was turned upside down that day, having no idea what the future would hold for our beautiful wee boy."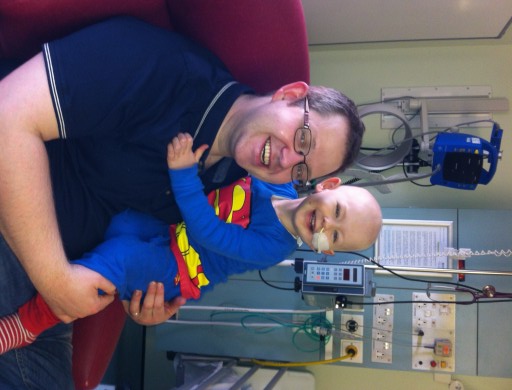 Calum Lambert had a bone marrow transplant in April 2014. Blood cancer charity Anthony Nolan used its register of bone marrow donors to find someone with a matching tissue type who had pledged to donate. 
The donor recruitment event will take place on Saturday 28th February from 12-4pm at the Post Office end of The Centre, Livingston.  
Diane Lambert says, "We need to raise more awareness of the importance of becoming a donor on the bone marrow register and how easy it actually is to save a life. It can happen to anyone at any age and if you were in the same position as Calum, needing a bone marrow transplant to save your life then why not do it for someone else and join the register?
"Calum was one of the lucky ones finding a donor, his real life superhero, and we would encourage everyone who can sign up to the register to do so. As a mother of a child who was given a second chance by a complete stranger I know how much this special gift means not only to Calum but also to our whole family. Calum's donor has given us all a second chance; he saved not just Calum's life that day but ours too." 
Ann O'Leary, Head of Register Development at Anthony Nolan, says, "What many people don't realise is how easy it is to join the bone marrow register – it simply involves filling in a form and providing a saliva sample. We urgently need more young men to sign up as they are the most likely to be chosen to donate but are under-represented on the register."