The new-look Scotmid in Bankton officially reopened its doors on Friday (6 July) and President Harry Cairney was in attendance to mark the occasion in his hometown of Prestonpans.
The store, which features a Post Office facility, has undergone a complete modernisation and now has an effective control and management of refrigeration system.
The new-look Scotmid also has a greater emphasis on produce from local suppliers, enhanced food-to-go ranges and other progressive changes.
Society President Cairney says he was proud to be there when the store officially reopened.
Harry said: "We believe this modern Scotmid store will be a real asset to the local community.
"This is extra special for me because I was born and brought up here in Prestonpans and this is my local store.
"I always see it as a privilege rather than a right for us to be able to serve our communities and the new-look store is great.
"The best way to gauge the impact it has made is to see the reaction of our customers and everybody seems delighted with the modernised store."
Bankton's food-to-go offering now includes Costa Express coffee, Rollover hotdogs, Chicago Town pizzas plus produce from Goodfellows – something for everyone.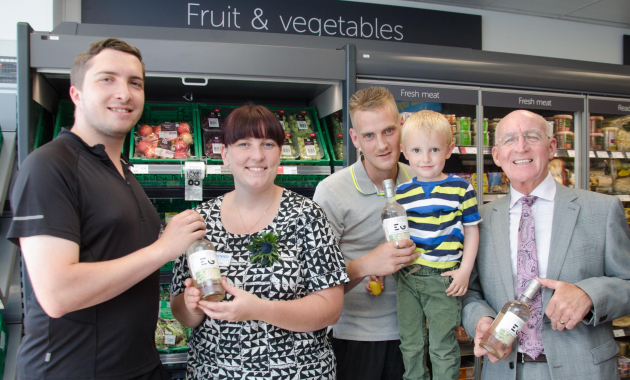 When the doors reopened, the first 50 customers were all rewarded with shopping bags filled with daily essential groceries.
Plus they also received envelopes containing golden tickets that entitled lucky recipients to unforgettable gifts.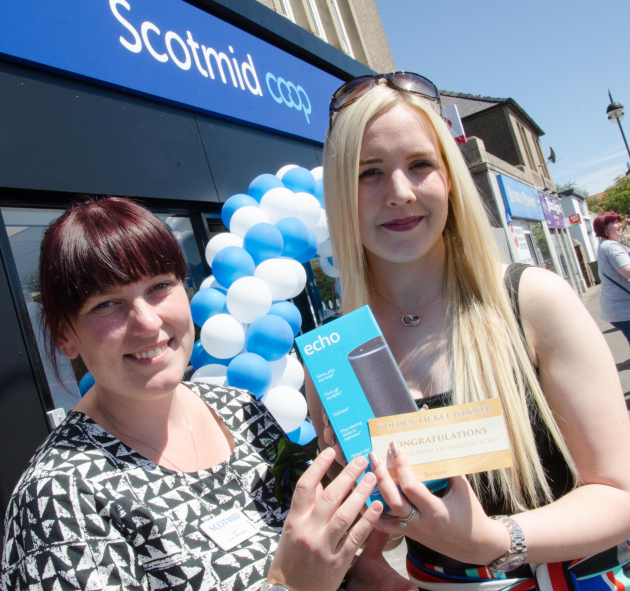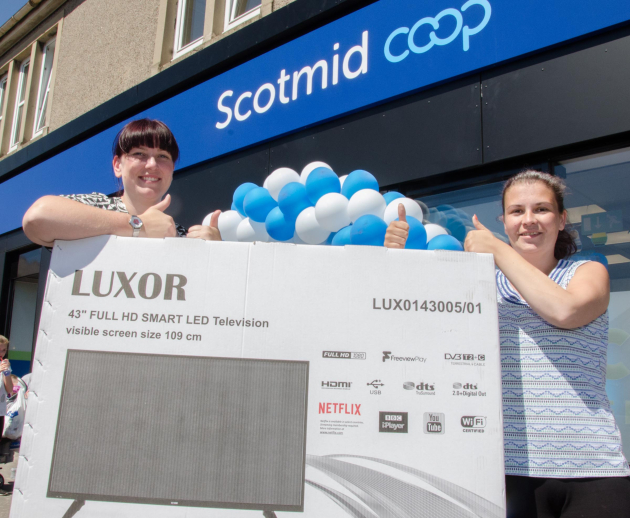 The first two customers through the doors, Sean Johnstone and Stuart Boyd were presented with bottles of gin while Laura Axon's golden ticket enabled her to win a free Amazon Echo and Charmaine Bernard was the lucky recipient of a new 40" Smart TV.