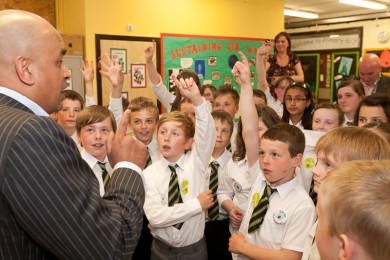 Did you know that Scotmid Co-operative can help your school achieve Fairtrade status and keep it?
A Fairtrade school is one which is committed to Fairtrade. It uses Fairtrade products as far as possible, learns about global trade and why Fairtrade is important, and takes action for Fairtrade in the school and the wider community.
Why become a Fairtrade school?
Fairtrade guarantees a better deal for farmers and workers in the developing world
It's your chance to make a real difference
Fairtrade links with your school's curriculum through enterprise and citizenship, health and wellbeing, plus religious and moral education
It's fun and you'll love it!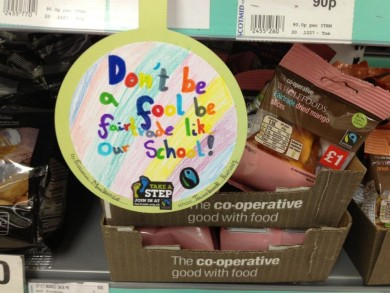 Whether you are starting out on your Fairtrade journey or working to retain your school's status, Scotmid can help by providing a range of resources:
Fairtrade teaching packs for primary schools
Fairtrade products for your school's Fairtrade events
School visits to a local Scotmid store to find out more about Fairtrade and help promote the Fairtrade message in your community
Scotmid visits to schools to give an introductory presentation on Fairtrade to pupils
Fairtrade art competitions for schools, with artwork displayed in your local Scotmid store
To find out more about how Scotmid can support your school's Fairtrade activities, contact membership@scotmid.com or call 0131 335 4433.