Trading profit of £5.7m for the 52 weeks in the year ended 30th January, 2016. This is 4% ahead compared to the 53 weeks last financial year.
Strong balance sheet with assets in excess of £91m
Retail businesses consistently out-performed the market.
New Membership App launched.
Scotmid Co-operative has delivered a £5.7m trading profit (for the 52 weeks ended 30th January 2016) a strong performance in the context of a poor Scottish retail market.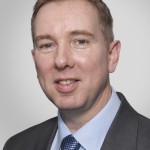 John Brodie, Chief Executive of Scotmid said, "The performance of the Society strengthened in the second half of the year with comparable retail sales very positive relative to the sluggish market. However, one less week and the impact of some store closures saw total turnover reduce but we recorded a notable strengthening of our balance sheet with net assets now in excess of £91m.
"In the year ending January 2016, the Scottish Retail Consortium reported average like for like sales down 2.4% reflecting factors such as low consumer confidence, price deflation and poor summer weather.  The Society's retail businesses consistently out-performed the market in 2015 with successful implementation of our new Semichem strategy and the delivery of innovation initiatives in Scotmid's community convenience stores.
"Successful initiatives in the food business included bakery, new food-to-go lines and the improving range from our buying group FRTS which helped to offset the impact of food price deflation and increased competition. Semichem made good progress driven by sales growth in fragrance and new private label ranges.
"Scotmid Property enjoyed another year of growth assisted by an acquisition at the end of last year and temporary income following the refurbishment of the Newbridge warehouse. Funeral made steady progress particularly in the first half of the year.
In October, the Society completed a successful transfer of engagements (merger) with Seaton Valley Co-operative Society in the North East of England. In line with the plans approved by members, two food stores have been transferred to Scotmid's retail business, the head office was closed and investment made to transform their convenience store with a Lakes & Dales refit. Additionally, investment properties were added to our portfolio.
"Improvements to our member offer and democratic working practices were made, including the launch of a new membership app which provides exclusive offers and information to members.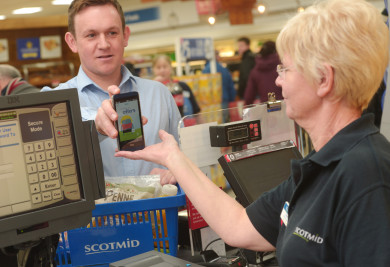 "Last year I predicted a challenging marketplace and in reality, the retail markets we operate in performed worse than anticipated, not helped by poor summer weather. Through a range of actions the Society rose to the challenge to deliver a good year end result.
"In the context of the current retail market, the additional cost pressure from the earlier than anticipated introduction of the National Living Wage will have a significant impact for the next few years, especially on our food business. The Society will therefore, take the tough decisions required, accelerating continuous improvement initiatives and continue to innovate to drive the business forward."