Our 2021 OGMs took place on 27 September 2021 and 28 September 2021, with members from all regions joining us in person again.
On the agenda for the nights were Scotmid's Community Connect Awards which award nine good cause groups from all regions a share of £75,000 following a vote by Scotmid members. The groups were:
East
Edinburgh School Uniform Bank
Canine Concern & Therapet
Scottish Huntingtons Association
West
Counselling and Benefits in Action(CABIA)
The Miracle Foundation
West Scotland Deaf Children's Society
North
Highland & Island Blood Bikes
The Allotment Market Stall
Highland Group RDA
After votes were tallied, Edinburgh School Uniform Bank, Counselling and Benefits in Action (CABIA) and Highland & Island Blood Bikes all received £15,000 in funding, with the remaining six groups receiving £5,000 each.
Julia Grindley, Chair of the Board of Trustees at the Edinburgh School Uniform Bank, said, "We are absolutely delighted to receive a £15,000 Scotmid Community Connect Award. This award will allow us to give school uniform and warm jackets to over 600 local children. This funding will make a huge difference to their confidence and their sense of belonging, as well as keeping them cosy through the winter."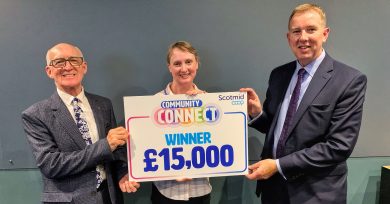 Angela Murray, Treasurer, Co-Manager and A Senior Advisor with CABIA, was also thrilled to hear the news, "This award will allow us to not just continue our current service but to develop the community cohesion and involvement side of our service following recent Covid19 pandemic restrictions being lifted by fully utilising our Community Room, Community Garden and kitchen facilities to improve the life of many by reducing isolation, providing opportunities to engage with others in similar circumstances, build positive and supportive relationships and allow people to interact and socialise in a warm welcoming environment. We also will provide access to a lending library for DVD's, CD's and books."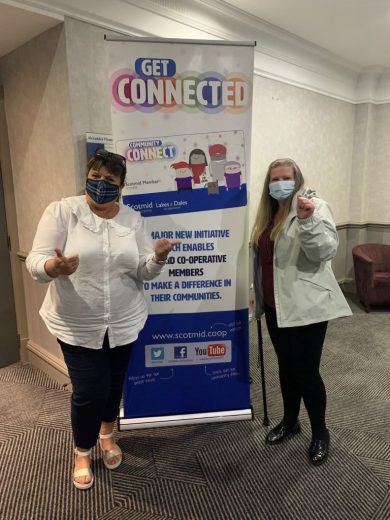 Highland & Island Blood Bikes were the North region's £15,000 winner and Geoffrey Matthews, Roles Volunteers Fundraiser, explained, "This funding will be used to purchase a vehicle so that the group can provide an all weather capability to the Blood Bike medical transport service. This funding will make a huge difference to the communities in the most northern areas of mainland Scotland by providing the same level of service that urban communities already receive."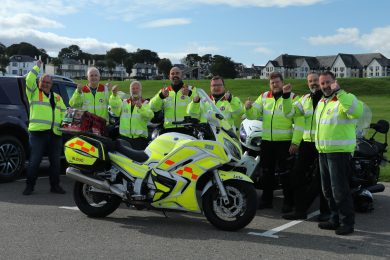 Congratulations to all of our Community Connect Award Winners! 
Applications are now closed for the next cycle of Community Connect funding. A shortlist of good causes from Scotmid's North, East and West member regions will be announced shortly, with the next awards being issued at the Annual General Meeting in April 2022.
Learn more about Community Connect here