Property Division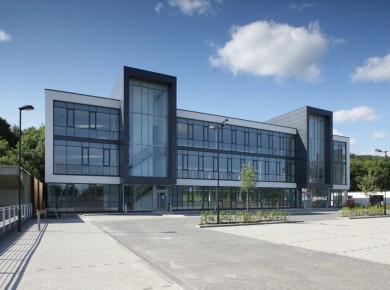 Distinct from its retailing activities, Scotmid has a portfolio of investment property which it manages and develops to create a rental income and enhance asset value.
The investment property portfolio comprises a substantial number of properties in both the commercial and residential sectors. The commercial properties include retail, industrial, office and leisure assets. The residential properties are predominantly blocks of flats. The locations are weighted towards Edinburgh and the central belt of Scotland although we have assets across Scotland and some in the north of England. Visit our information for residential tenants page to find out more.
Developments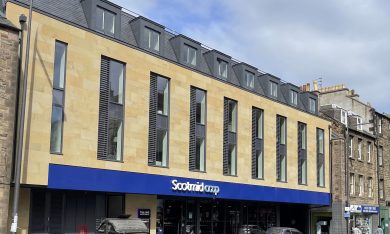 The property portfolio is enhanced where opportunities arise by investment in new assets, development and asset management. Wherever possible we will also work with our existing operational retail assets to release latent value for the Society. A recent example is the redevelopment of a tired foodstore in the Tollcross area of Edinburgh to provide a modern foodstore for the Society's own use and high quality flats for letting above
Joint Venture
Like many co-operatives, Scotmid is a property rich business and where property assets are surplus to operational requirements the business may engage with the property development sector in Joint Ventures to maximise assets.