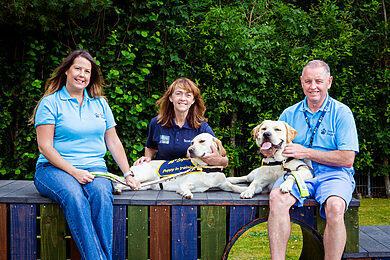 Applications to be considered for our Charity of the Year 2023/2024 ARE NOW OPEN!  
To apply to be our Charity of the Year please submit a proposal of no more than 6 pages of A4.  Your proposal should address the following criteria;
Detail the account management arrangements including Team Biographies
Provide evidence of charity operations in our trading areas (Scotland, Northern England and Northern Ireland)
Outline how any money raised will be spent  (across all our trading areas)
Explain how you plan to engage with staff (and supporting costings if applicable)
Provide proposals for practical and achievable merchandising sales (and supporting costings / timescales)
Detail how you would enthuse our staff, members and customers about your charity and encourage them to go the extra mile to raise funds
Provide information on why you feel you are a good fit with us and our customers/members and staff
Your proposal should be emailed to membership@scotmid.co.uk with Charity of The Year Application in the subject title, before the deadline of  5pm on Friday 14th April 2023.
Useful information:
Scotmid Co-operative consists of over 187 Scotmid food stores, 44 Semichem stores, 9 Lakes & Dales co-operative stores and 16 Funeral offices
Our stores span across Scotland, Northern England and Northern Ireland
Partner charities engage with our staff by providing content for monthly fundraising ideas and events, going into stores to talk to staff and customers, attending Member meetings twice each year
We have internal updates and intranet for all colleagues
The fundraising target can change from year to year and runs from August 2023 to August 2024
If you have any further questions please contact the team via email at:
membership@scotmid.co.uk